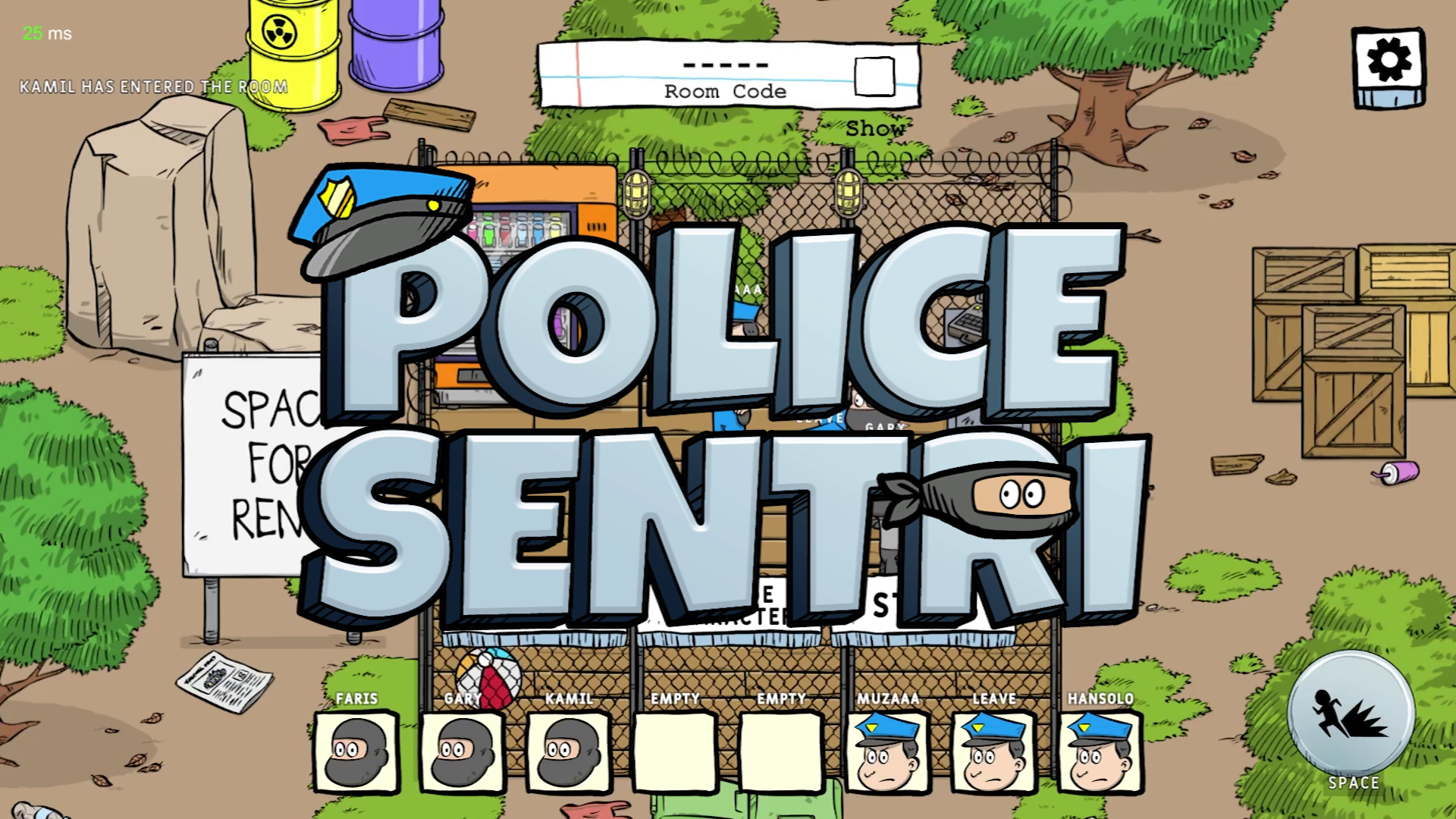 Police Sentri
Police Sentri v0.1.12 is up!
---
Police Sentri v0.1.12 is up! (Android & PC)
Please update the game to enjoy the new features. You also need to have the same game version to play together.
-------------------------------------------------------------------------
Change log V0.1.12
- NEW! Player now can manually select Police/Robber/Random role in the game lobby.
- NEW! Added copy and paste room code button
- NEW! Added quick join button. Join a random open room quickly with this button.
- NEW! Added notification when the room is full or not found.
- NEW! Added in-game music when the game has started
- NEW! Gamepad controller is now supported with basic controls but the visuals is not yet implemented.
- NEW! Mac version is now available
- Fixed timer stopped when player(s) leave the room in the middle of the game
- Fixed moneybag doesn't respawn when robber drop the moneybag somewhere else
- Fixed speed bug when using boots
- Fixed sound/music slider percentage not accurately matched
- Item spawn duration reduced from 20s to 15s
- Name character limit now increased from 10 to 11
- Small visual update changes on map [Playground]
- Ads are now disabled in-game and only displayed on Create/Find room page
KNOWN ISSUES:
- Player who rejoin the same room later/late rejoin cannot see other players but others can see us.(Temporary fixed by restarting the apps)
- Player stuck at the lobby when the game has started
- Robber who has not been caught by the police sometimes trapped inside the prison
- Other player can join the game while in progress
We hope you enjoy the current version. Do please drop any feedback in the comment section.
Files
PoliceSentri_v0.1.12c.rar
22 MB
Mar 16, 2021
PoliceSentri_Mac_v0.1.12c.zip
26 MB
Mar 16, 2021