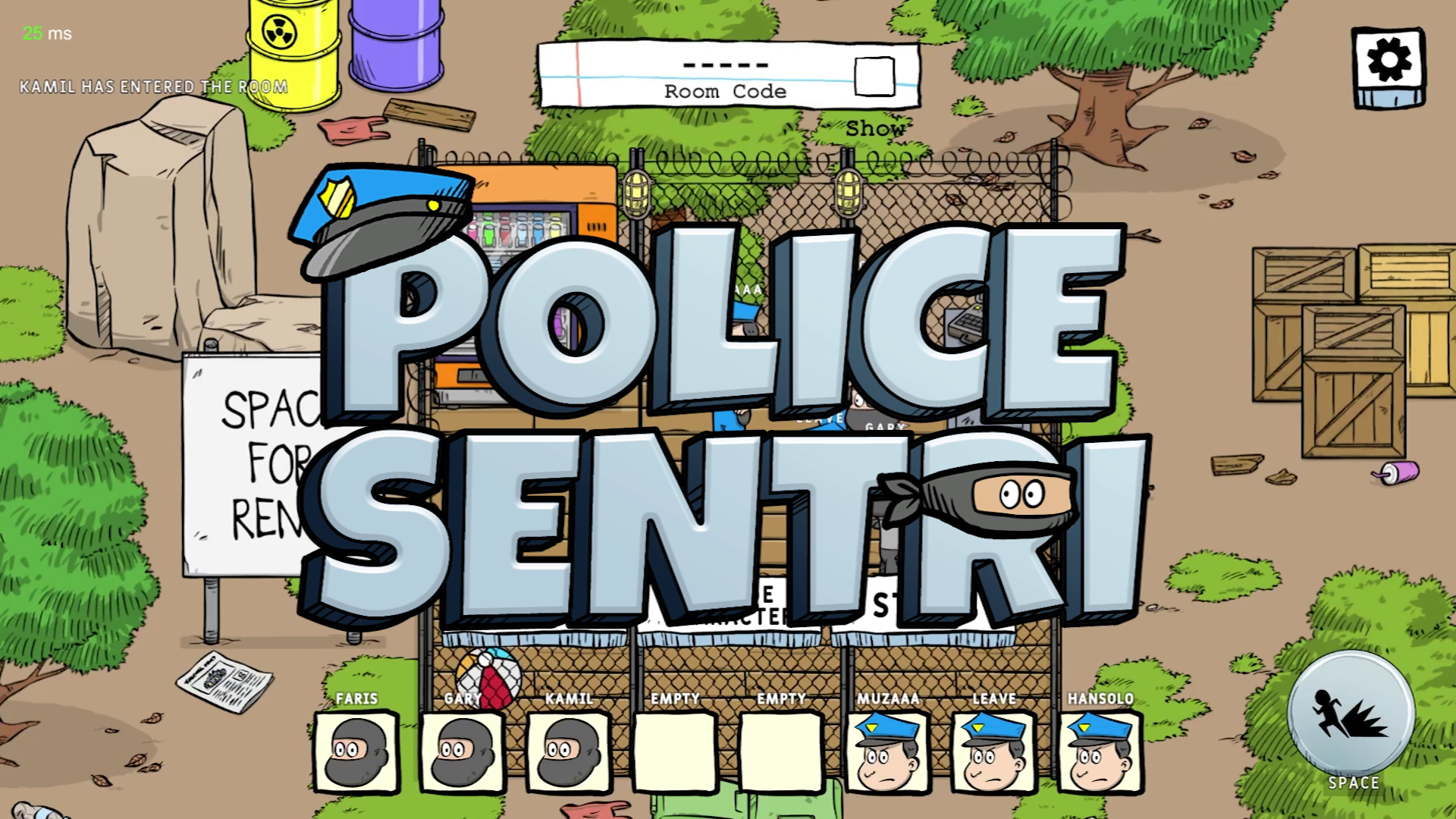 Police Sentri
Police Sentri is now officially launched!
---
After half a year of development, Police Sentri is officially launched. The current version game has a lot of new features added in so we hope you will enjoy it! We would like to thank all the players from the beta version that helped to shape the game into what it is today. We are planning to add even more content to the game and have regular in-game events throughout the year, so stay tuned to our announcements.
Moving to the full launch version, we decided to make the game as a paid game, but with a low price point that hopefully a lot of people can still enjoy it. To those who donated to us before this, you should still be able to enjoy the latest version. If you have trouble accessing the file, please let us know.
NEW FEATURES

Added blackboard in the lobby so that players can communicate
Added Quick Chat and Emoji system into the game
Added Kupang, a currency that players can collect while playing the game. Kupang will also be awarded to players at the end of the game based on achievements. Kupang can be used to unlock new characters
Shop is now available
Added Scoring and MVP system that will be shown to all players at the end of each game.
Added new characters for both police and robber. They will be initially locked. But can be unlocked with Kupang
UI Update to make it look nicer
New and improved login system. Please login in order for your progress to be tracked (kupang/characters)
And many small changes
Files
PC Build V0.2.0 (Public Build).zip
45 MB
Jul 15, 2021